Microsoft, Bing Design System
At Bing, I worked with many teams to best audit and understand the landscape of the system and how it would evolve over time. Depending on project bandwidth, our team worked effectively to establish guidelines and carve time as prioritized to best define and share definitions for larger global initiatives.
Below are a few of many common areas defined.
More samples available upon request.
Designer, Organizer, Intermediary, Production, Reviewer, Educator/Evangelizer
Collaborative, trustworthy, respectful, engaged, holistic thinking, open mindset
COMPONENT LIBRARY:
Following audit, categorization, grouping, and definition of styles and components, I directed the team compilation of a toolkit to help guide design, PM, and engineering.
COMPONENT LIBRARY:
As we worked with teams to assess how best to measure content including type, rules were established to create consistent documentation for teams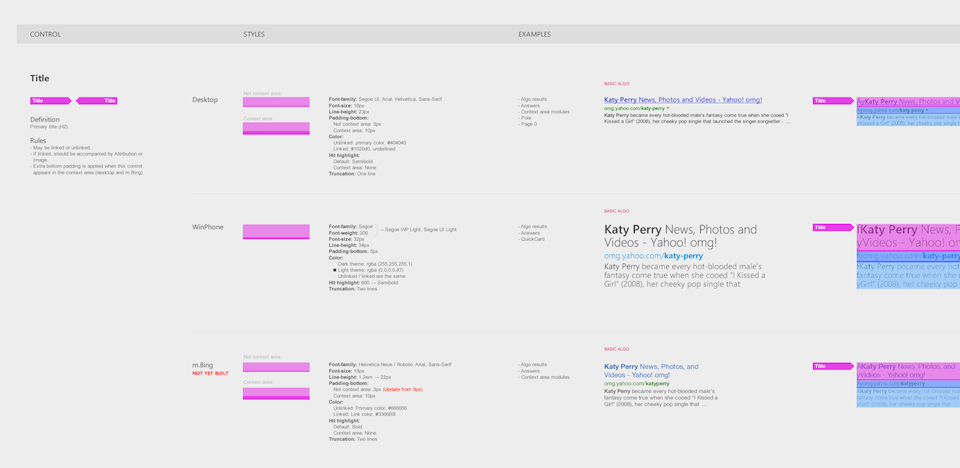 COMPONENT LIBRARY:
Following audit, research, and collaboration my team compiled the rules for all level of type including titles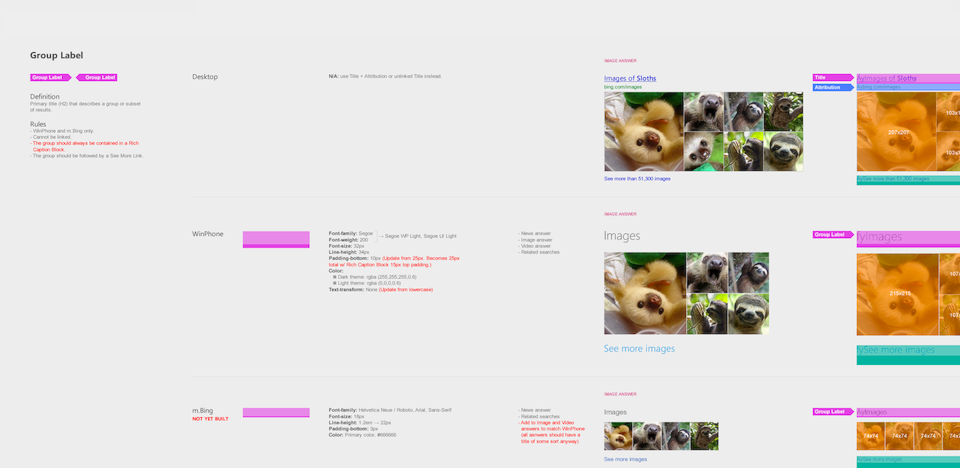 COMPONENT LIBRARY:
Another example for a type style of label the exists in a different type of result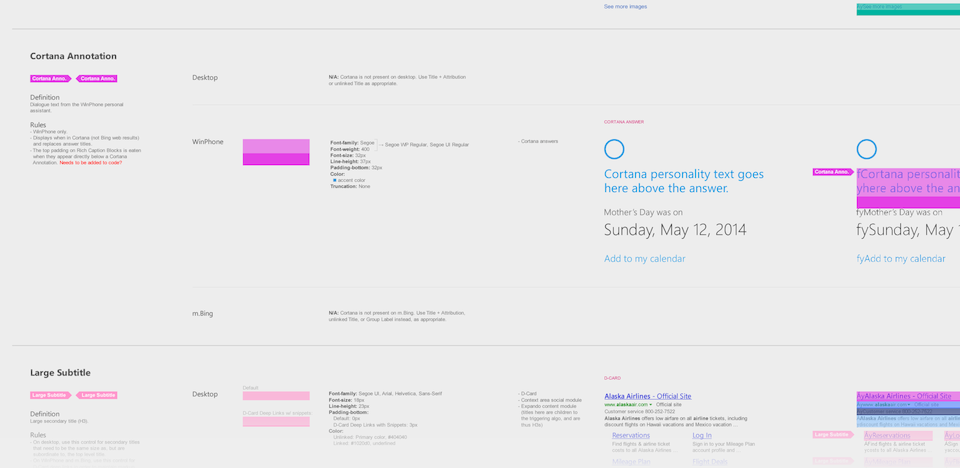 COMPONENT LIBRARY:
More examples of other type styles that were broken down and examined for best layout and display in various result types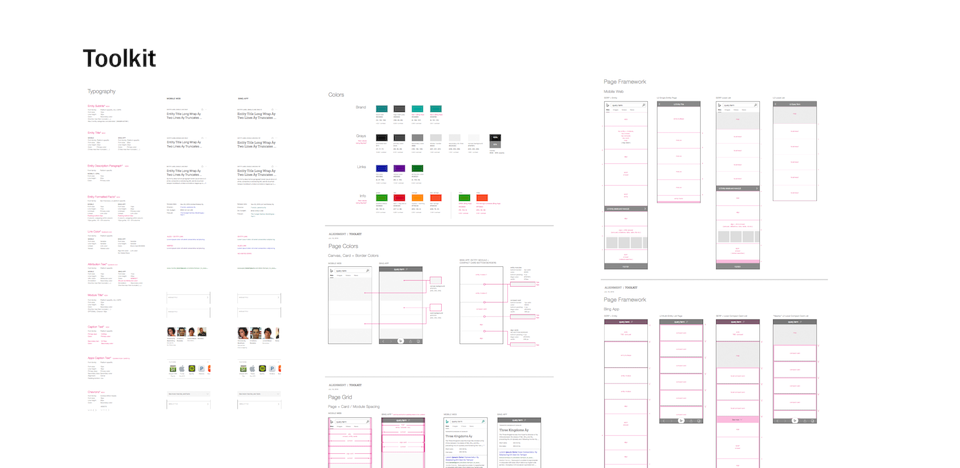 TOOLKIT:
During an alignment phase of visuals across mobile and desktop, the team built out a comprehensive toolkit (mobile sample above).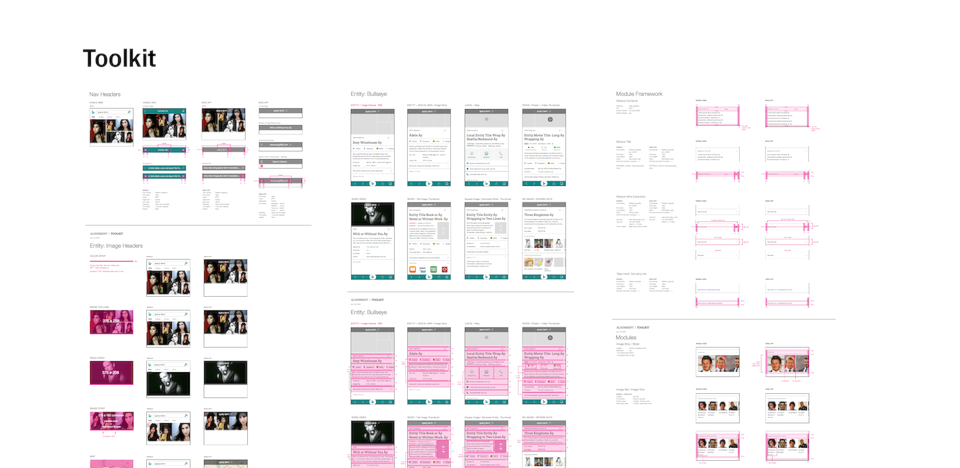 TOOLKIT:
More mobile and framework samples of analysis and final documentation (mobile sample above).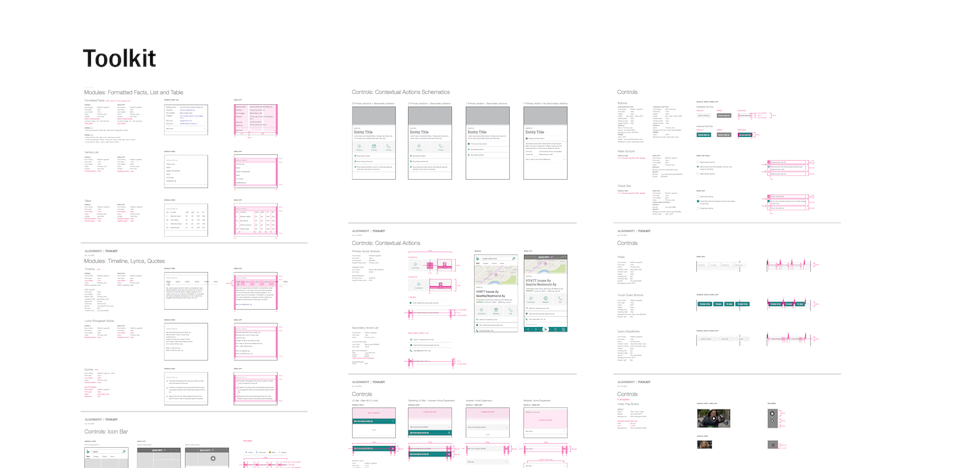 TOOLKIT:
Specific definitions and reviewed and agreed upon framework and component specifications and patterns.